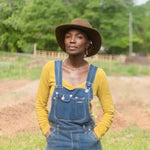 Juneteenth is a holiday commemorating the end of slavery in the United States. Though the Emancipation Proclamation went into effect on January 1, 1863, it wasn't until June 19, 1865 that Union soldiers reached Galveston, Texas to inform slaves in the last Confederate holdout that they were finally free. We believe that Juneteenth should be a national holiday, and have signed Ms. Opal's petition asking the U.S. government to declare it so.
But creating a national holiday to remember Juneteenth is the very least we can do. For former slaves freed during the Civil War, emancipation definitely didn't equal freedom. Systemic racism was baked into the very fabric of America, and newly free black people were faced with fresh challenges. They had initially been promised "forty acres and a mule" by General Sherman of the Union army, which would have provided them with the land and the tools they'd need to build a new life for themselves. But in one of the first acts of Reconstruction, Andrew Johnson declared that all federal land would be returned to its original landowners, stripping African Americans of their newly awarded land and leading to a series of new "black codes" enacted all over the South to reinforce the low social status of black people. While many freed slaves migrated north, many stayed in the South and were encouraged to do so by the government. Unable to support themselves by farming their own land, many former slaves turned to sharecropping, a system in which they leased land from white landowners to grow food. They often were left owing much more to the landowner than they earned by farming, keeping them indebted for life. It was just slavery by another name.
Over time, systemic racism and unfair laws have further stripped black Americans of their land ownership and their ability to farm. Today, black farmers make up less than 2% of the nation's farming community. In 1920, there were nearly a million black farmers in the U.S. (comprising roughly 14 percent of the nation's farmers). In contrast, black farmers today operate just 0.4% of the nation's farmland. Over the past hundred years, the proportion of black farmers has shrunk to less than 2 percent. And despite the US government hailing progressive changes to the racial landscape of the nation's farmers in recent years, those claims have largely proven to be false.
We have a very long way to go to achieve racial equality in this nation, and food is one of the most important areas in which we need to enact change. Another way inequality shows its ugly face in America is through food deserts. A food desert can be described as a "geographic area where residents' access to affordable, healthy food options (especially fresh fruits and vegetables) is restricted or nonexistent due to the absence of grocery stores within convenient travelling distance." Essentially, food deserts are broad areas of our country in which people have low access to healthy food due to a lack of grocery stores within walking distance. You can see how many food deserts are in America on this map. Using figures from the Food Access Research Atlas, over 17 percent of Americans (around 54.4 million people) live in a food desert. These areas are largely inhabited by low-income residents, of which a large proportion are minorities. Food and race are inseparable issues in this country due to its history of systemic racism.
Juneteenth has historically been celebrated by people gathering together and celebrating by sharing food with one another. So today, we're featuring some of the black farmers, bloggers, gardeners, and institutions that are growing food, sharing recipes, and educating communities about gardening and nutrition across the United States.
But that's only the beginning. It's important to learn about and support black people who are returning to the land, and to contribute to organizations such as the Black Farmer Fund and the National Black Farmers Foundation. New Barn is committed to continuing to educate ourselves about racism and our responsibility to lift up BIPOC people contributing to the protection and restoration of our land in America and the rest of the world. Below is a handful of black people doing amazing things in food, and we encourage you to support them by buying their products, donating to their organizations, and telling their stories – today and every day.
PATCHWORK CITY FARMS
Jamila Norman
, also known as Farmer J (pictured at top of post) is an urban farmer, food activist, and mother based in Atlanta, GA. Born to Caribbean parents and
raised in New York
, Jamila started this organic farm in 2010. Along with growing organic produce, the farm also hosts an
after school program
to teach local kids about food and farming. 
"Kids are sometimes grossed out by things that come out of the ground. We have to teach them that it's better like this." 
You can pre-order weekly from
Patchwork's online shop
, or you can find Patchwork every Saturday morning at the
Piedmont Park Green Market
(don't forget to bring your mask so you can enter the market!). 
BLACK PEOPLE GROW
Black People Grow
 highlights black farmers and homesteaders by featuring all of their Instagram accounts in one place. From an
aquaponics farm in Brooklyn, NY
to a small
regenerative permaculture
farm in Tallahassee, FL to an organic farm in Toronto, Ontario run by the young
Cheyenne Sundance
, Black People Grow is a great way to get to know some of the black gardeners and farmers all over the U.S. and beyond. Celebrating black farmers and buying their food is an important step in understanding (and improving) the way food is produced and distributed in the U.S.
SOUTHERN FOODWAYS ALLIANCE
The
SFA
 is an academic institution that 
hosts workshops
,
sponsors fellowships
, and
publishes podcasts
to explore the diverse food cultures of the American South. It's a
member-supported
 organization based at the University of Mississippi's Center for the Study of Southern Culture. The SFA
preserves oral histories
, documenting and telling Southern food stories through
films
and community outreach programs. You can support this important work by
donating or becoming a member
.
ALL THE HEALTHY THINGS
Ashlea Carver is a food blogger and influencer that started her blog,
All the Healthy Things
, in 2016 as a creative outlet to destress after her day job as a
regulatory affairs lawyer
. Four years later, her blog has grown into a health and wellness website that teaches Ashlea's readers all about the benefits of eating healthy food in a friendly, accessible way. Support Ashlea by trying her
delicious recipes
and shopping her lovely curated
kitchen shop
.
ALAFFIA
Alaffia is a company that makes clean, fair-trade beauty products sourced from women's co-ops in West Africa. Founded in 2004, Alaffia is focused on making a positive social impact through the way it sources and produces its products. Alaffia also funds shea reforestation work and helps to protect native shea habitat by providing education, growing trees, and actively participating in regenerative agriculture.
Alaffia's sales are used to support its 501(c)3 nonprofit, The Alaffia Foundation, which has been empowering communities in founder Olowo-n'djo Tchala's home country of Togo by sharing resources and skills to promote gender equality, education, and the advancement of fair trade. The foundation helps build schools, donates bikes to students so they can ride to their classes, provides school supplies, and donates eyeglasses to people in Togo who need them. It also provides maternal health care to expecting mothers in Togo, helping to improve outcomes through its Maternal Health Project. We encourage you to donate to this amazing organization, and to buy Alaffia's clean beauty products to help fund its important community work.


THIS AFRICAN COOKS
Born in Ghana, Erica now lives in Michigan with her husband and family. Having lived in
Africa, Europe, and now the U.S.
has provided her with a cross-continental perspective that she brings into the
recipes she creates
. You can search her recipes by meal or by topic, with a focus on paleo and Whole30 dishes. As a wife, mother, and OB nurse, Erica's beautiful creations and relatable style have made her one of our favorite accounts to
follow on Instagram
.
THE RON FINLEY PROJECT
Ron Finley
 grew up in South Central L.A., a
food desert
 with
higher obesity rates
than the rest of Los Angeles County. When Ron realized that the lack of healthy food was causing disease in his community, he set out to fix the problem by growing his own food in abandoned South Central lots. A self-proclaimed "
Gangsta Gardener
", Ron has created several urban gardens beginning with a
small strip of land
outside his home in 2010. We highly recommend you watch Ron's
excellent 2013 TED talk
: he says, "Gardening is my graffiti—I grow my art."
Donate to The Ron Finley Project via
PayPal
 or
Venmo
, and
check out his shop here
.
THAT'S CHELSEA
Chelsea Williams
is a plant-based public health nutritionist and wellness writer living in Los Angeles. After living in Washington, DC for a decade, Chelsea made her way to L.A. where she's made a life in her favorite city. After living most of her life with thyroid disease, Chelsea became passionate about
plant-based and holistic wellness
and started her blog after becoming a Certified Communicator in Public Health. You can find her on social media (including
Facebook
and
Instagram
), and keep an eye out later this year for the publication of her first e-book,
Your Plate Matters
.
CHOCOLATE FOR BASIL
Jerrelle Guy is a food stylist, photographer, and author who owns and operates a food photography studio in downtown Dallas, Texas. Her 2018 book Black Girl Baking was nominated for a James Beard Award, and she contributes recipes to publications including the Boston Globe and The New York Times. You can keep up with Jerrelle (and admire her beautiful food photography) on Instagram.
SÜPRMARKT
Located in Los Angeles,
Süprmarkt
is a low-cost organic grocery servicing low income communities by providing 100% organic produce pop-ups and deliveries.
Donate here
to support Süprmarkt's mission to provide low-cost organic produce to South L.A. residents, or
find a pop-up here
. (Note: during the Covid-19 lockdown, Süprmarkt has paused their markets but is still fulfilling online orders for
local pickup and delivery
.)
THE KITCHENISTA
Angela Davis
is a self-taught cook and the creator of
The Kitchenista e-book series
. She uses her blog and social media following as a platform for sharing recipes and food photos, working as a freelance chef (and a mother of two) in Detroit, Michigan. Her approachable style is refreshing and encouraging. You can find her recipes and kitchen tips featured in
Chowhound
, 
Great Jones
,
The Kitchn
, and
The Washington Post
.