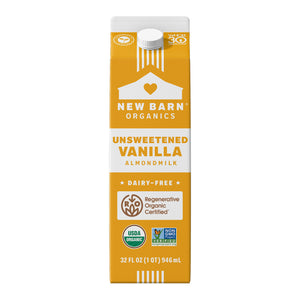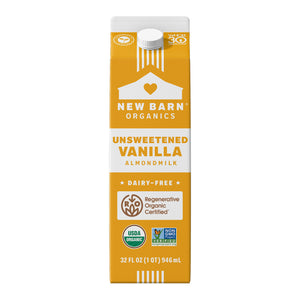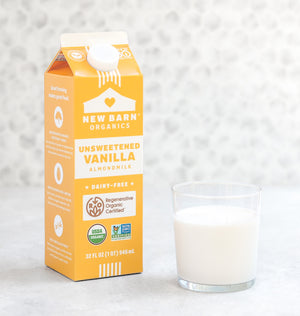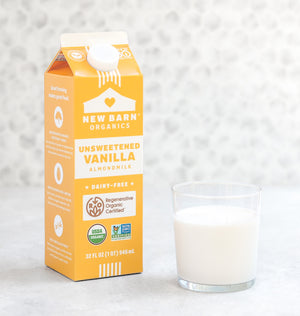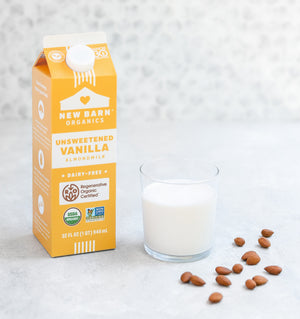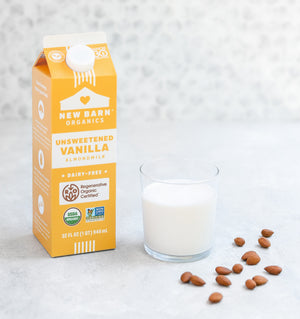 On Sale
Unsweetened Vanilla Almondmilk – 6 pack
We make our Unsweetened Vanilla almond milk with filtered water, lots of organic almonds, and a touch of sea salt and organic vanilla extract. Just like homemade, from our kitchen to yours.
Our Regenerative Organic almonds
come from Burroughs Family Farms, the first almond farm in the country to become Regenerative Organic Certified®. Their beautiful farm is situated in the heart of California's San Joaquin Valley, and they use regenerative practices that build rich soil while sequestering carbon. Plus they taste delicious!
Regenerative Organic Certified®
Certified organic
Dairy-free
*Shipping notes:
All orders ship free! We ship our almond milk Monday through Wednesday each week. Orders received after Wednesday will be shipped on the following Monday in most cases. We ship using recyclable Insulated packing materials via express delivery. We pay special attention when shipping to hot climates, especially during the summer months.